Original Author: Raju Chandran (raju.chandran@qutrix.io)                        Published: Dec-2020
Installation Prerequisites
System requirements:
Single disk to install to Connected to a network (with DHCP enabled) that has outbound Internet access.
2048 MB of RAM and 20 GB of disk space.
Preparing for the Installation
Download Kali Linux
Ensure that your computer is set to boot from CD/DVD/USB in your BIOS/EFI.
Kali Linux Installation Procedure Boot
To start your installation, boot with your chosen installation medium. You should be greeted with the Kali Boot screen. Choose either Graphical or Text-Mode install. In this example, we chose a graphical install.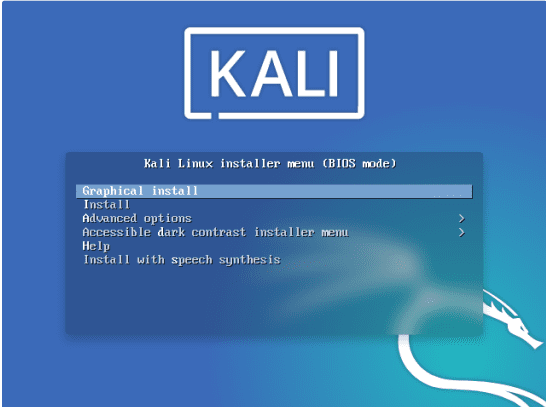 Language
Select your preferred language
1. Specify your geographic location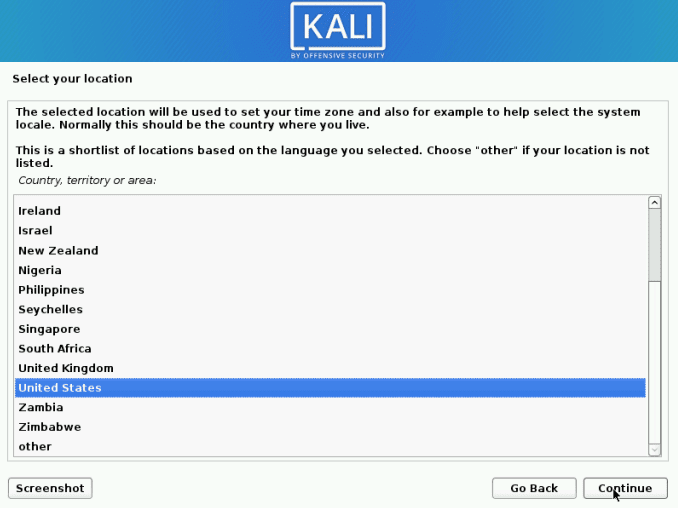 1. Select your keyboard layout.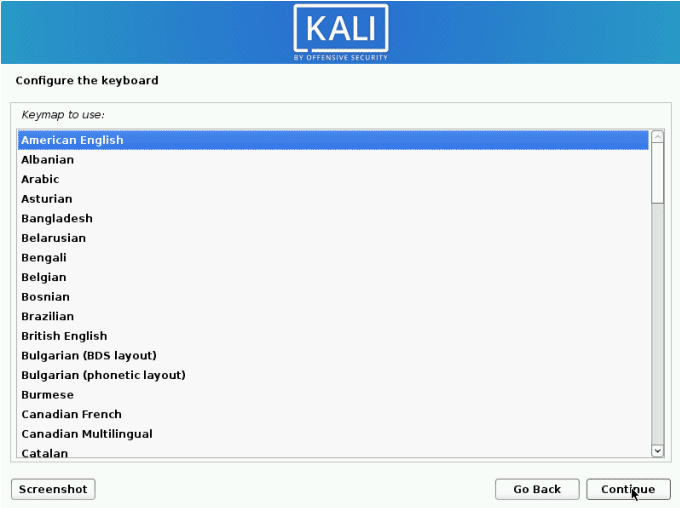 Network 1. The installer will copy the image to your hard disk, probe your network interfaces, and then prompt you to enter a hostname for your system. In the example below, we've entered kali as our hostname.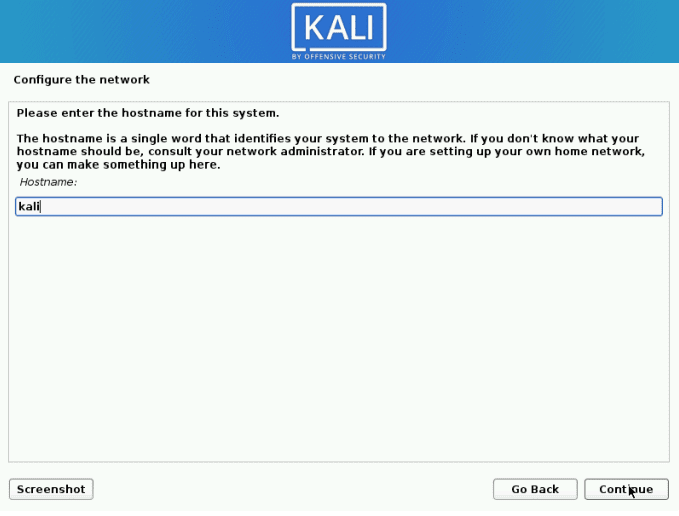 1. You may optionally provide a default domain name for this system to use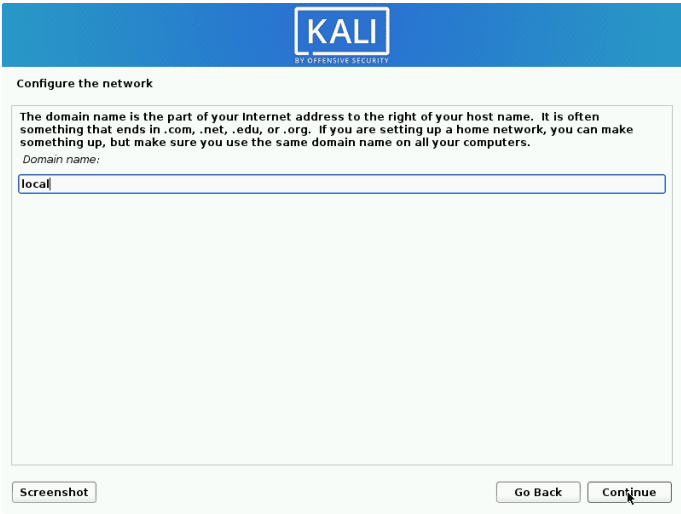 User Accounts 1. Next, create the user account for the system (Full name, username and a strong password).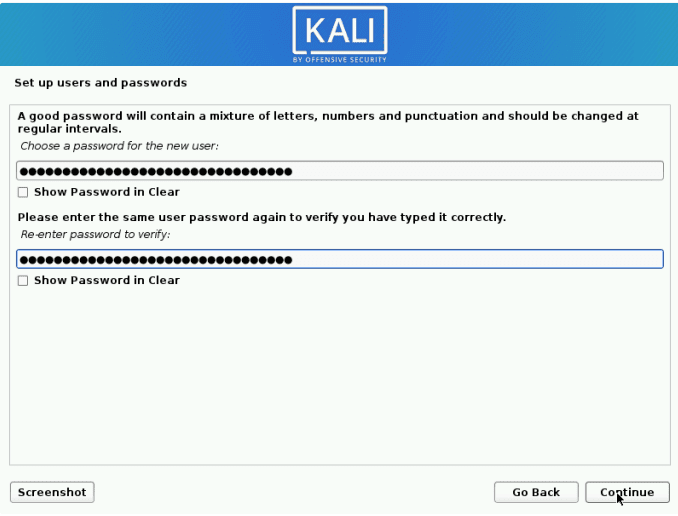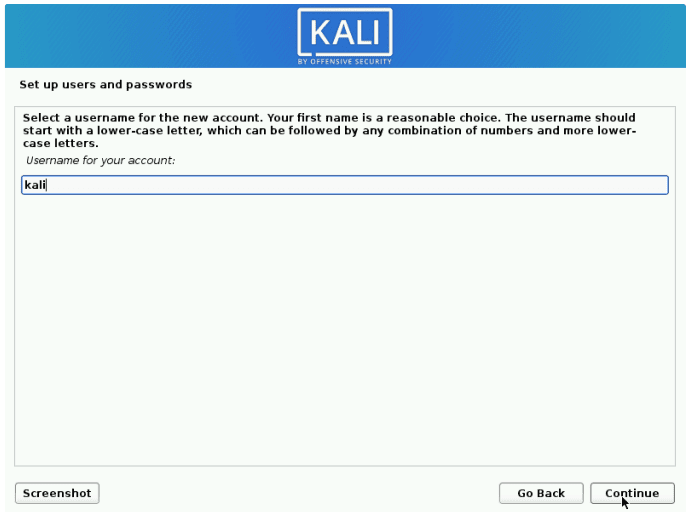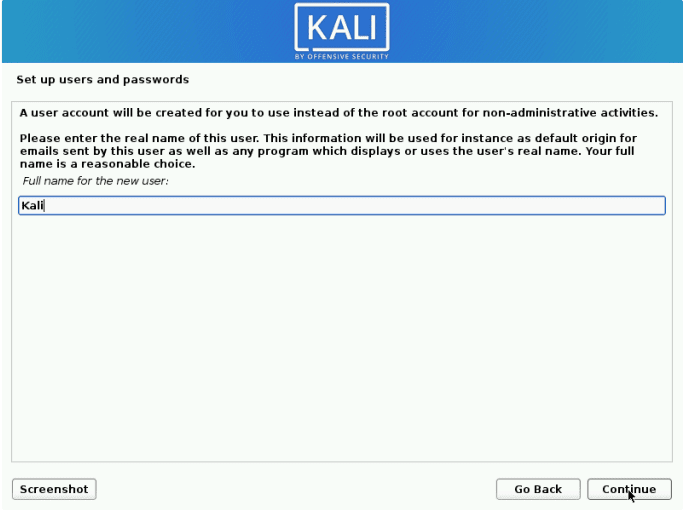 Clock 1. Next, set your time zone.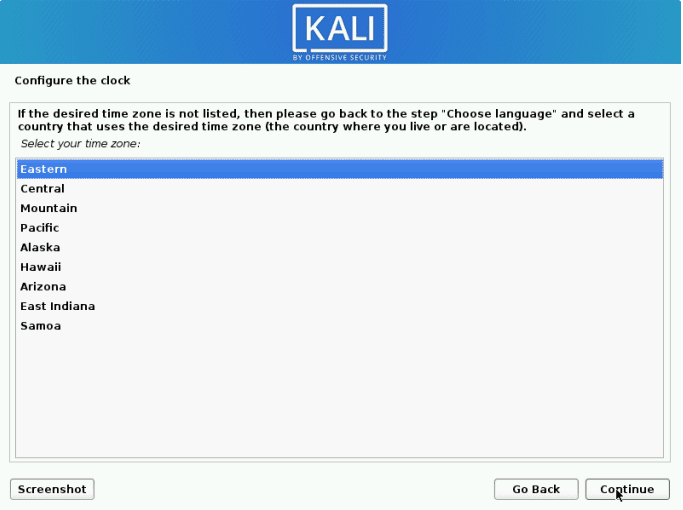 Disk 1. The installer will now probe your disks and offer you four choices. In our example, we're using the entire disk on our computer and not configuring LVM (logical volume manager).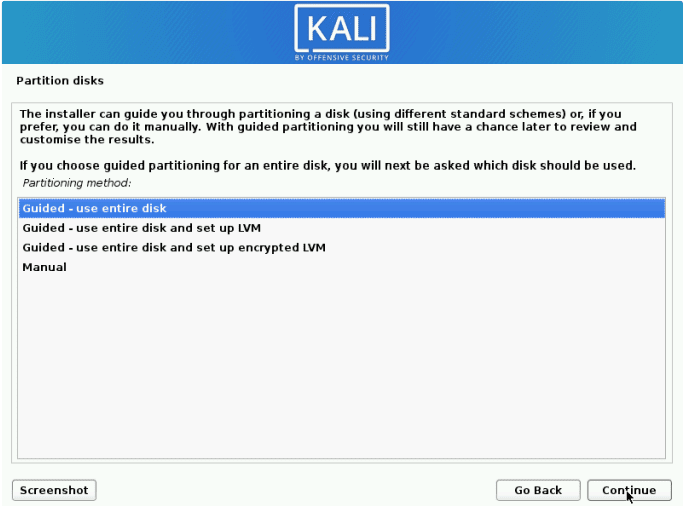 1. Select the disk to be partitioned.